Venue Settings (Panel)¶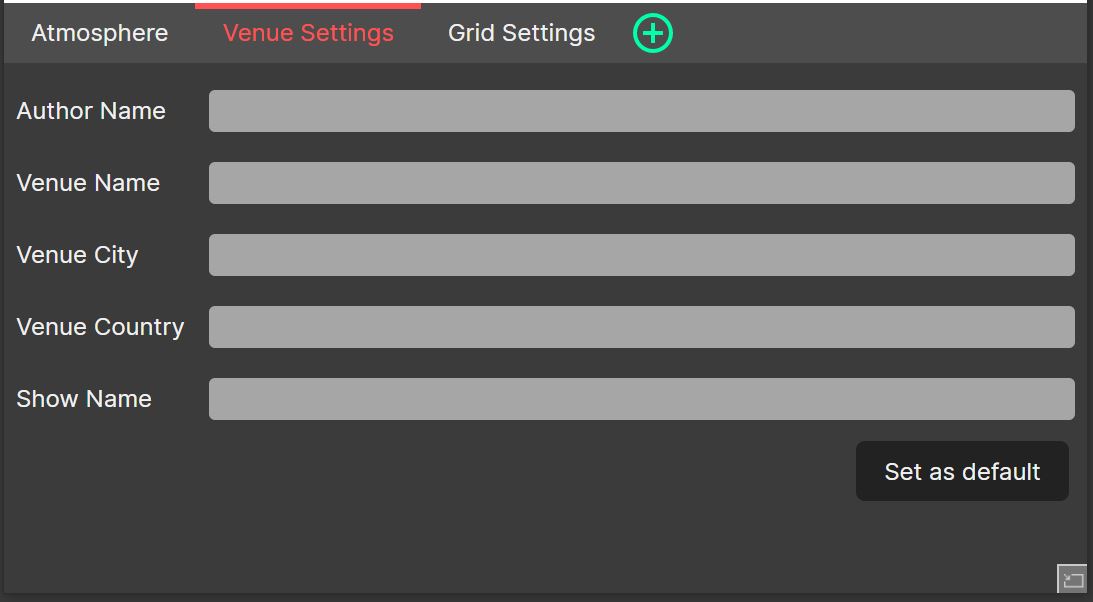 The Venue Settings Panel is used to input information pertaining to the system design file. This information is saved within the file.
Stored information can be cleared by clicking 'Set as Default'.
As with all Panels, the Venue Settings Panel can be resized and moved using Panel Drag & Drop, and 'popped out' into an additional System Optimiser window. The location of this Panel will be saved as part of the current View Mode.