Layer Manager (Panel)¶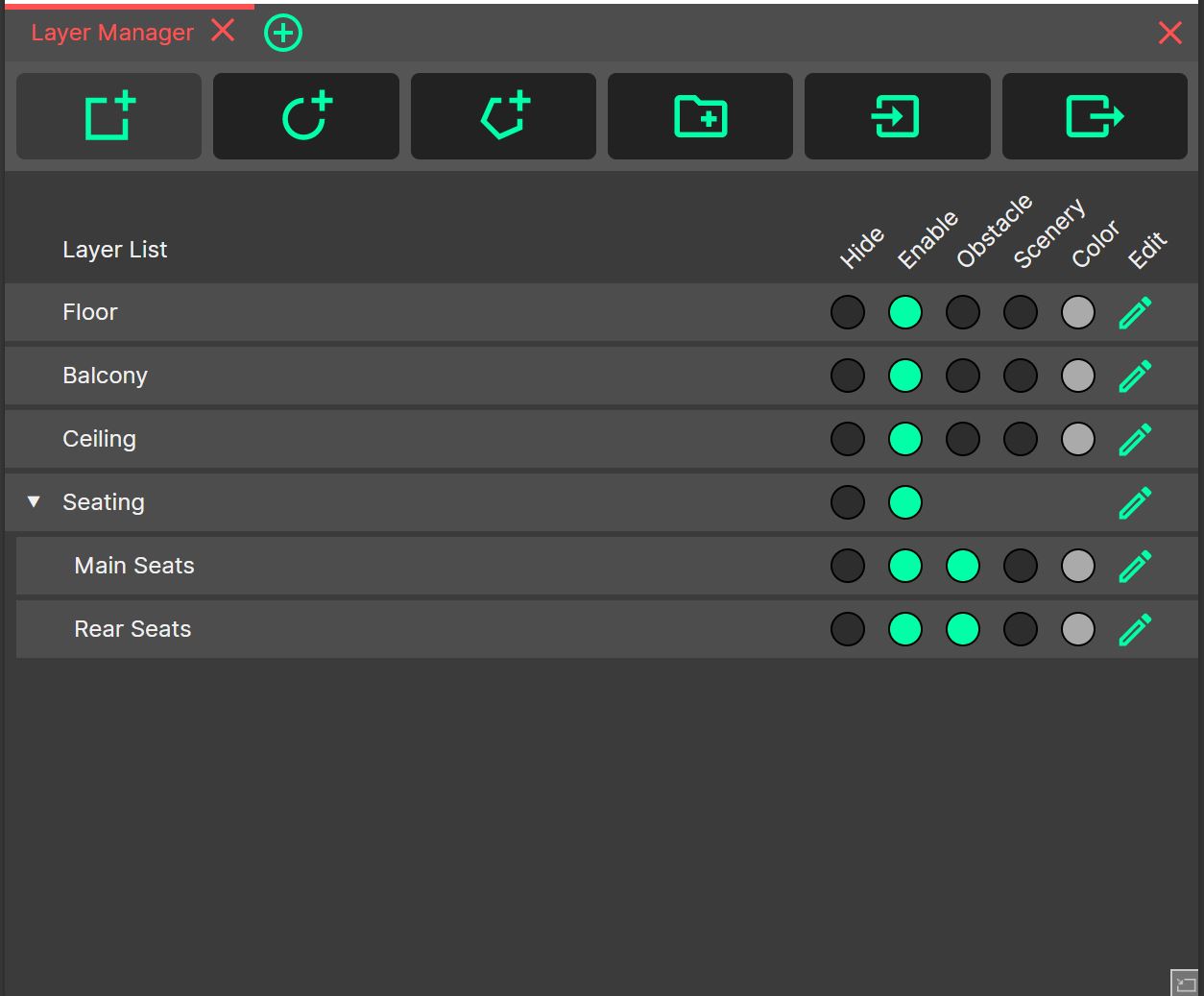 The Layer Manager organises all room geometry within a system design file.
Creating Layers

Layer Groups

Layer Properties

Importing and Exporting Layers
As with all Panels, the Layer Manager Panel can be resized and moved using Panel Drag & Drop, and 'popped out' into an additional System Optimiser window. The location of this Panel will be saved as part of the current View Mode.