Custom View Modes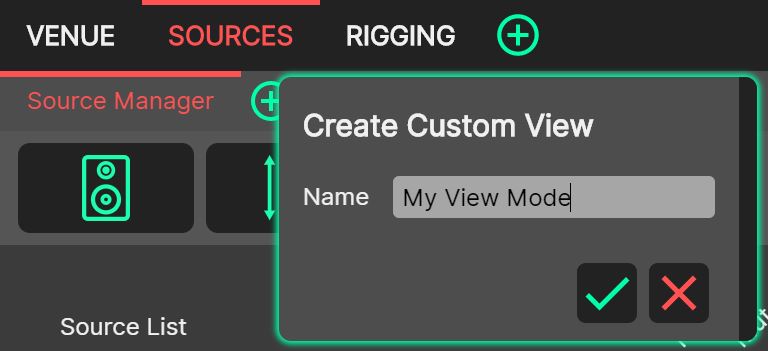 Creating a Custom View Mode is possible with System Optimiser, allowing for highly-optimised workflows to be achieved. This enables System Optimiser to scale to multiple physical displays. Combined with Custom Colour Schemes and Colour Maps, layouts can be tailored to the individual needs of users with different requirements.
To create a Custom View Mode, click the green 'Plus' in the View Modes bar. Give your new View Mode a name and click the green 'Tick'. The new Custom View Mode appears as a clone of the previous View Mode, with a new name.
Use Panel Drag & Drop to rearrange Panels to suit individual workflows. New Panels can be opened with the green 'Plus' at the top-right of each window, or by opening the Quick Command Line. As with other View Modes, these positions are recalled when selected. Positions of any additional windows will also be saved as part of the Custom View Mode.

Custom View Modes can be removed by right-clicking and selecting 'Delete'.